The Unnamed World Players' Handbook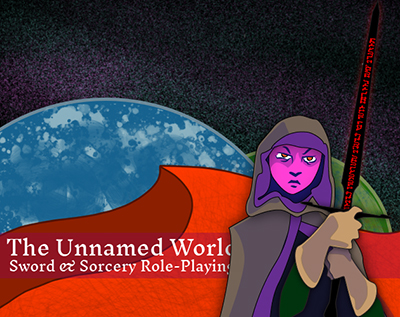 The Unnamed World is going to make a tidy little digest-sized book! Here's a preview.
We're calling this the "Players' Handbook," but we'll see. For the final game, we'll probably publish in one volume, not separate books for the players and GM.
The Unnamed…
---
Want to read this installment? Log in!

Don't have a login? Join my Patreon!
Lost your password? Click here to reset it!