Faie Baker: Poetry in Play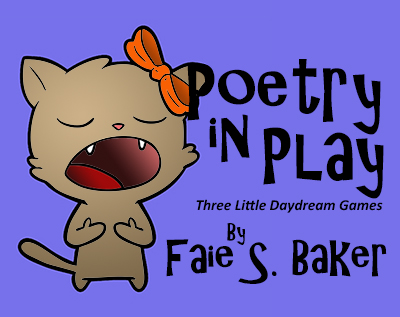 Says Faie:
These are three simple little games I play by myself to keep my brain occupied when I'm bored. I've played them in some form or another ever since I was…
---
Want to read this installment? Log in!

Don't have a login? Join my Patreon!
Lost your password? Click here to reset it!