AW:Burned Over: The X-Earther and Near Earth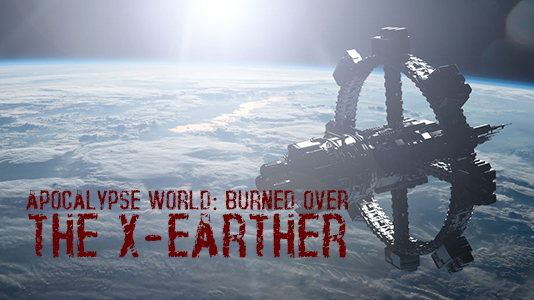 It's a new playbook for AW:Burned Over!
The X-Earther
The world was burning. Cities spasmed, shattered, and fell. Wind, fire, plague, and famine lashed the earth. It's inconceivable: billions died.
There were a few who could take…
---
Want to read this installment? Log in!

Don't have a login? Join my Patreon!
Lost your password? Click here to reset it!