Codename: Snakeguts
Introduction
You've Been Swallowed by a Weird Snake is a casual role-playing game for 3–6 players.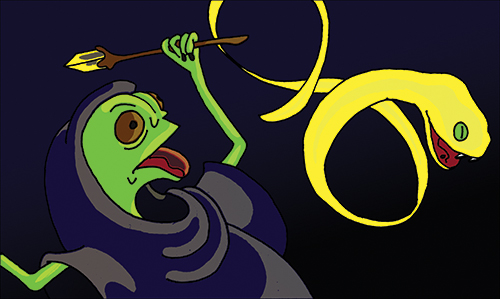 a lizard wizard
One of you plays the Maze Master. Your job is to create the labyrinth for the other players to explore.
The rest of you play…
---
Want to read this installment? Log in!
Don't have a login? Join my Patreon!
Lost your password? Click here to reset it!