Meguey Baker: Space Station Home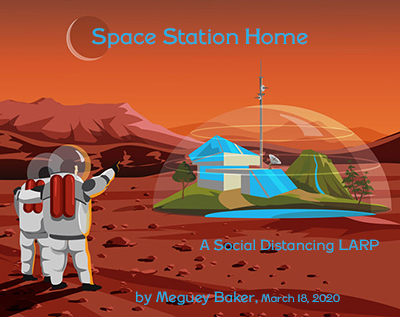 Meguey writes:
Outside my window as I write this, there's what we affectionately call "wintry mix" plonking down out of a silver grey sky. It's easy, today, to imagine that's the metal dome of our space station habitat. There's so…
---
Want to read this installment? Log in!
Don't have a login? Join my Patreon!
Lost your password? Click here to reset it!