Space Tug Blues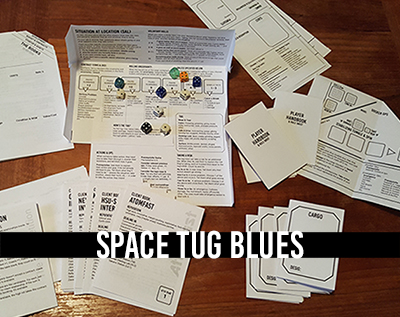 a folded paper ttrpg
for #TryFoldsJam
ALPHA RELEASE
NOT READY FOR PLAY
You own and operate an independent tug business in earth orbit.
Uncrewed shipping containers arrive in outer orbit from all over, flung here from Venus, Mars, Europa, Mercury,…
---
Want to read this installment? Log in!
Don't have a login? Join my Patreon!
Lost your password? Click here to reset it!