Updated Previews: Bedlam Beautiful and The King Is Dead
Hey, want to see something gorgeous?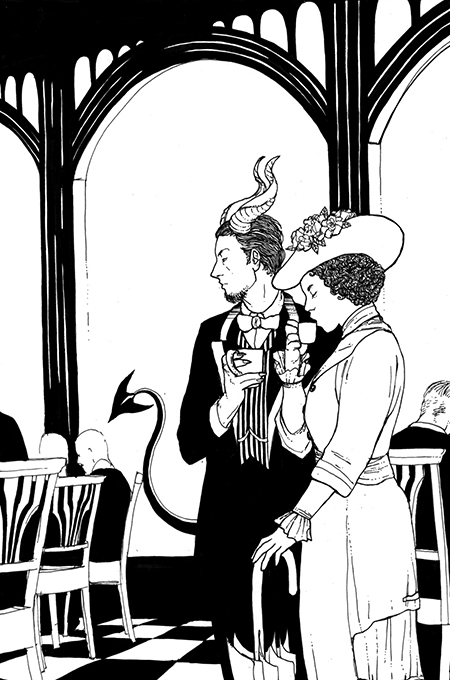 "Suppose that we are taking coffee at our favorite café, and that I am Satan, big and garish, all red, with horns, hooves, and forked tail."
This is a piece for Bedlam Beautiful by Aud Koch, the illustrator that Meg and…
---
Want to read this installment? Log in!
Don't have a login? Join my Patreon!
Lost your password? Click here to reset it!