Wizard Pit Fight!
Hello friends!
I wish I could give you this one for free, but it's a physical thing! Instead I've set you all up to get it at its production cost from DriveThru, if you want it: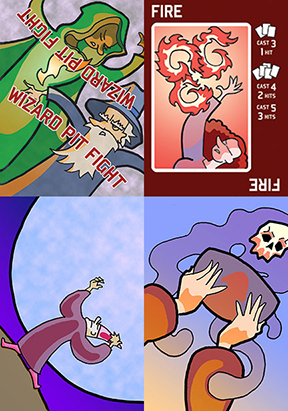 Wizard Pit Fight: a Raucous Card Game of Dueling…
---
Want to read this installment? Log in!

Don't have a login? Join my Patreon!
Lost your password? Click here to reset it!