Meguey Baker: Tea With Cats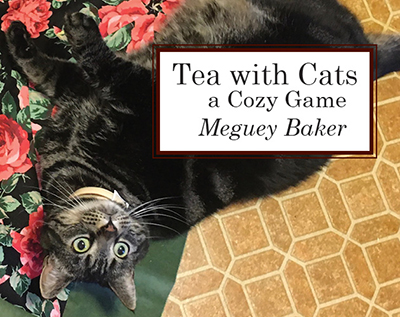 You are a human. Or a cat. And it is time for tea.
Meguey Says:
In March the world got harder. The advent of Covid-19 changed everything about how and when and where we could…
---
Want to read this installment? Log in!
Don't have a login? Join my Patreon!
Lost your password? Click here to reset it!