Tiny and Chrome!
Hello, friends!
It's the world premiere playable preview of my kid Elliot's mini Road War game, Tiny and Chrome!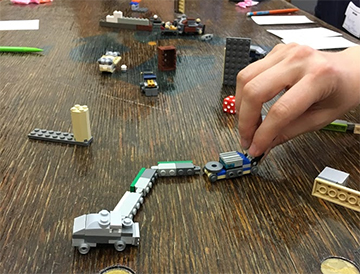 You can read about the game in play here in Meg's G+. It's a mean and stripped-down little game, punching way above its…
---
Want to read this installment? Log in!
Don't have a login? Join my Patreon!
Lost your password? Click here to reset it!