The First Age: The Lawmaker & The Vigilant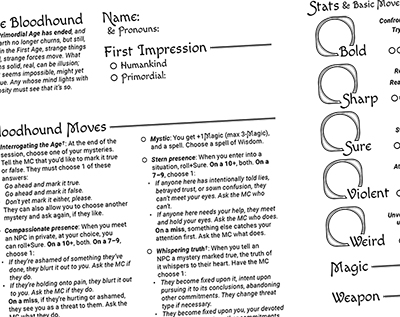 Two more playbooks for Apocalylpse World: The First Age!
Neither of them are William's bard playbook, which I'm still thinking through, but they're good anyway.
The Lawmaker:
In the Primordial Age, chaos…
---
Want to read this installment? Log in!

Don't have a login? Join my Patreon!
Lost your password? Click here to reset it!