1st Look: A City on the Great Road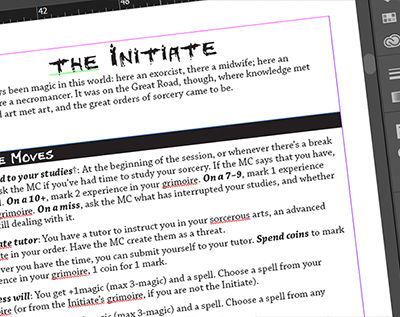 As always, credit for this goes to William.
Warning: Includes an EXTREMELY EXPERIMENTAL battle system.
Warning 2: Doesn't include the basic moves, because I have an itchy feeling that they need a close look.
Warning 3: So far,…
---
Want to read this installment? Log in!
Don't have a login? Join my Patreon!
Lost your password? Click here to reset it!